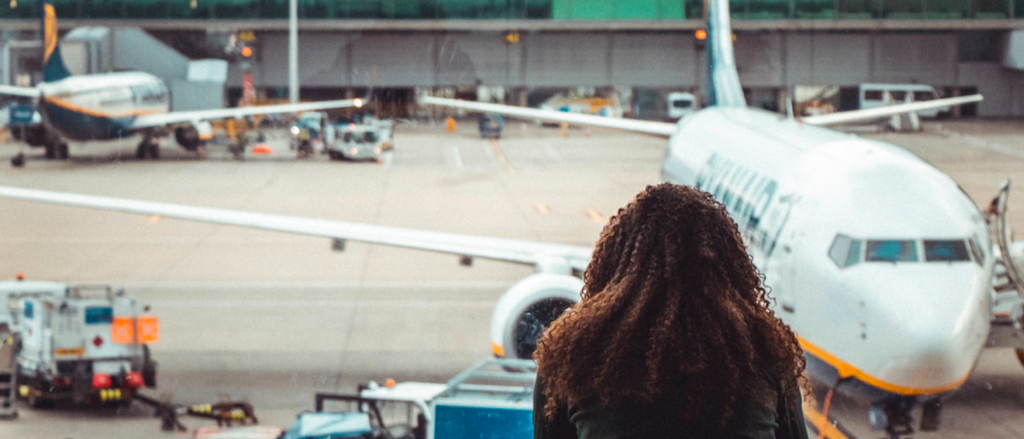 Eastern Iowa Airport Shuttle
University of Iowa Student Government (GPSG & USG, collectively) partner with Yellow Cab of Iowa City to provide a low-cost, accessible, dependable airport shuttle service for the Eastern Iowa Airport around the summer, fall, winter, and spring academic breaks the 2020-21 academic year.
2020-2021 Schedule
Fall 2020 (Updated Oct. 28, 2020)

Reservations open

Oct. 28, 2020
Reservation deadline

Nov. 16, 2020 at 11:59 pm CST

Service dates for transport from the airport to campus

Nov. 19 – Nov. 23, 2020 (Departures)

Nov. 27 – Nov. 29, 2020 (Returns)

Service times
4 AM–11 PM CST
Future dates for other academic break periods are TBA. 
Reservation Information
To reserve a ride from the University of Iowa campus to the Eastern Iowa Airport, click here. 
To reserve a ride from the Eastern Iowa Airport to the University of Iowa campus, click here. 
Reservations must be made at least 24 hours in advance to ensure our partners at Yellow Cab of Iowa City can arrange transportation.  
Check for Yellow Cab Correspondence
Please watch for any correspondence you may receive from Yellow Cab prior to your departure. If you have booked a pick-up from the airport to travel to Iowa City, be on the look-out for a follow-up email requesting information on any reservation changes. Failing to respond to that email will result in your reservation being canceled. 
Time + Date Info
Riders will have the option to select a pickup time at 30-minute intervals from the 4 locations from 4 AM–11 PM during the available dates. Allow for a window of availability for pick-up when reserving your spot to coordinate shuttles more efficiently.
Shuttle needs outside the set hours or dates are expected to find alternate transportation for getting to and from the airport. One option is UI RideShare Network as well as this UI Facebook rideshare group.  
Cancellations
If for any reason you need to cancel or change your reservation please email uisgairport@gmail.com or call 319-341-7939 at least 24 hours prior to your pick-up time. All reservations must be made via the reservation form. No reservations will be accepted over the phone.
Pick-Up/Drop-Off Information
Yellow Cab reserves the right to give you an alternative pickup location near your original location request within 24 hours of your scheduled departure. Please remain vigilant for any correspondence you may receive from Yellow Cab prior to your departure. Please be prompt in arriving at your shuttle, other students may be waiting upon your arrival and we have informed Yellow Cab that they are not obligated to wait more than 10 minutes for any individual student.
Eastern Iowa Airport Pick-Up Location 
Yellow Cab has a designated pickup location outside of the baggage claim at the Eastern Iowa Airport. This pickup location is designated at the very end of the pickup area directly outside of the baggage claim. Please confirm with your driver that you are listed as a pickup before entering the vehicle. 
Campus Pick-Up/Drop-Off Locations
 Riders will select one of the following pick-up/drop-off locations:  
Cost
This affordable transportation option only costs students $10 each. Students are not expected to pay or tip drivers.
Pick-up from campus
$10.00
Pick-up from Airport
$10.00

Family airport pickup 

(students must travel with their family to reserve a family shuttle)
$25.00
No-show / late cancellation fee
$10–$47
Payment Options
The shuttle fee, as well as no-show fees, will be automatically billed to the student's U-Bill.
Alternatively, students can opt-in to paying fees in cash/check. All cash and checks should be enclosed in an envelope with the following information:
The outside of the envelope should include the following: 
Undergraduate Student Government
125 N Madison Street
USG Airport Shuttle
The inside of the envelope should include:
student's full name; and
student ID number 
Envelopes can be dropped off at the West Campus Transportation Center (WCTC) front desk or sent through campus mail. The WCTC Parking Office is on the second floor above CAMBUS stop #2000 WCTC. 
Please deliver or mail cash/check payments at least two days prior to your departure. If your payment is not received within 7 days of your shuttle, your U-Bill may be charged.
Why does UISG charge for this service? 
Charging a small fee allows UISG to partner with a provider who can manage the high demand for this service and promotes the economic sustainability of this service into the future. 
Accessibility 
Individuals with disabilities are encouraged to attend all University of Iowa-sponsored events. If you are a person with a disability who requires a reasonable accommodation in order to participate in this program, please contact David Keffala Gerhard (david-keffala-gerhard@uiowa.edu) as soon as possible. 
Questions?
Check out these FAQs or contact USG Director of Student Services David Keffala-Gerhard (david-keffala-gerhard@uiowa.edu). 
Feedback
We'd love to hear how your UISG shuttle experience went and your feedback is super important to us. It will also help in continuing to make the service more convenient and effective. Fill out this form and you can choose to be entered to win a raffle for a free ride!